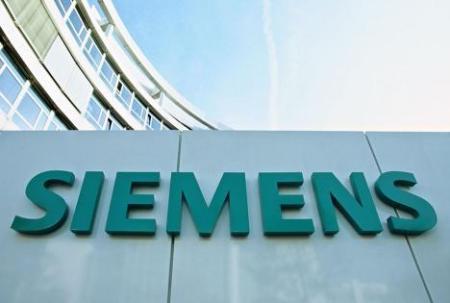 【Cable N
etwork 】
According to Reuters news,
Russia has provided to the Crimean produced by Germany Siemens turbine used in power station.
The Crimea is announced by the European Union sanctions, banning the eu enterprises provide regions of all energy technologies.
Reuters said in the report to determine whether Siemens is clear on Russia provided to the Crimean turbines, but it also means that Siemens may be blamed, and did not take adequate security measures to ensure that the equipment will not be into the sanctions.
The Siemens spokesman said Wolfram Trost, "Siemens provided to the Crimean no energy equipment, and fully comply with the relevant export control measures."
For client confidentiality, Wolfram Trost did not answer the Siemens is aware of the power turbine equipment was sent to the Crimean or provide service for these devices.
It is understood that Russia needs to the Crimean two provide power turbine power plant, this is Russian President vladimir putin announced in the Crimean into after Russia's commitment to guarantee the stability of the local power supply.
Reuters said, because many companies are afraid to violate the eu sanctions, Crimean two new power plant power turbine delivery has been delayed for more than a year.
To this, the Russian energy department declined to comment.Responsible for the contract to build the plant Technopromexport Russian state-owned enterprises also declined to comment.
According to an unnamed person familiar with the matter said, the two power turbine is arrived in Crimea by sea.Still stay in Sevastopol port at present, due to the power station turbine installation preparation work is not yet ready, so the two power turbine has not been unloaded.He also revealed that there are two gas turbines, model SGT5-2000 - e, Siemens and its subsidiaries are responsible for the production.
At the same time, Crimea, a work in the power plant energy officials said the turbines are indeed Siemens production, and have already arrived in Crimea.
According to the eu sanctions, the eu ban on European companies and individuals to provide any energy technology of Crimea.
Legal experts say, if the third party will be Siemens production of turbines to the Crimea, it is unable to determine the Siemens must be responsible for it.
By the end of time, the European commission, the German economy affairs declined to comment on this.
This article from: http://news.cableabc.com/exposure/20170708568387.html