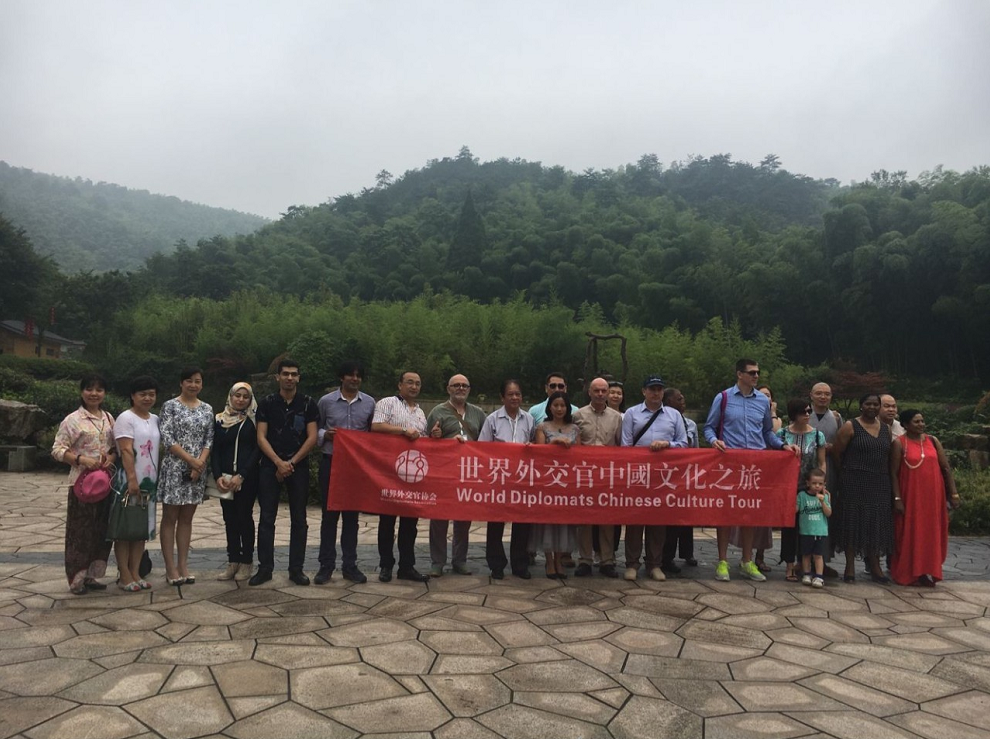 Yixing, called the male, is located in the taihu lake.
Here is a beautiful, gentle and jiangnan water;
Here is an ancient capital of pottery, feel the unique purple sand culture;
Here you can into the bamboo sea, experience a deep oxygen.
Here at the beginning of the July to usher in a group of special guests, diplomats from countries, diplomats and media correspondent in Beijing.Yixing pottery sensibility, appeal.Yixing known as the "tao of the ancient capital, the hole in the world, tea oasis, bamboo sea", she with unique charm, to show the beauty of yixing to the window of the world.
Take a cable car up the hill, the bamboo scenery panoramic view, mountain peaks on the peak, lush greenery of blackish green bamboo sea, vast distances.As far, mountain peaks on the peak, lush greenery blackish green bamboo sea.Bamboo sea in eight hundred, more than one vision limit a few times, only to the measurement.
The bamboo cui lust after the rain drops, green flows.Bamboo quiet, as if like a beautiful girl, graceful, graceful, lightsome and curled up, sending out the fragrance of bamboo, like a fairyland, fly.You enjoy them.
Under the dim rain, luxuriant bamboo as intoxicating as wide sea, linger.Diplomats have stopped them, and through WeChat and circle of friends to share the best memory.
Yixing ceramics museum is known as the ceramic art, ceramics museum, 10 exhibition on display.Collection of violet sand earthenware, pottery, celadon pottery, earthenware, color glazed pottery, garden architectural pottery and other products more than pieces of full of beautiful things in eyes, too many things to see.
Yixing are famous for their "pottery capital", is one of the major ceramic production areas in our country at present.Here on display in various historical periods of ancient ceramics were found and unearthed, reflects the yixing pottery culture full of humanistic features derived trajectory.
Diplomats through a tour of the world and listen to explain, exquisite is exclamation of Chinese yixing pottery culture, to enjoy the excellent production of jacquard and full-bodied local characteristics, and the beautiful enjoyment.
Ambassadors and diplomats will serve as a "spread China, showing kyushu" beauty and the angel of the beauty of the yixing to show the world.